If you and I are friends in Real Life, then you know that I love shoes. Heck, this blog is named after a particular brand that I covet. I only have two feet, but I have a lot of shoes.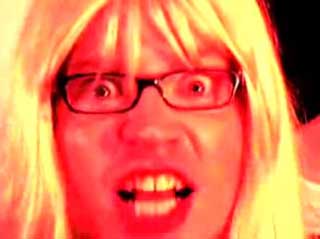 Let's get some shoes...
I've been on a bit of a shoe bender the past few weeks thanks to
DSW
. While I do love expensive name brand shoes, my budget can best be described as "champagne taste on a beer budget." Thanks to the good folks at DSW, I've been able to make some fabulous purchases without breaking the bank. Their Facebook page has a TON of giveaways and I rarely pay full price for anything there.
I bought these beautiful riding boots and get compliments on them every time I wear them. I wore them today and got 4 compliments! [Side note: Two of those compliments were from women who worked at a gun store. We chit chatted for a few minutes about boots. I think they were happy to talk about something that wasn't gun related] Since I've got riding boots taken care of, my next goal is to find a pair of black leather motorcycle boots. What is the difference, you ask? The motorcycle boots need to be bad ass and slightly tough. Unfortunately, I did not have any luck finding the motorcycle boots at DSW today. Everything was either too plain or too done up. Need some kind of a happy medium.
My stylish friend Hitha of Hitha On The Go had a giveaway for a coupon code worth $200 towards an online purchase from Pour La Victoire. I was lucky enough to win it! While PLV makes a stunning shoe, I need to stay within that pesky budget and will most likely end up getting the Muranos in black. With a 2.5 inch heel, these will be my go to work shoes and an easy way to dress up an outfit.

Nordstrom had its Annual Sale earlier this summer and I snagged a pair of of Cole Haan leather heeled boots. They use NIke Air Technology so they're quite comfortable. The only issue I have is their heel. At 3.5 inches, it's higher than what I normally wear. I've been trying to wear them around the house to get through that initial break in period where my feet get used to them, but I end up clomping around rather than gracefully walking. Yes, my sad admission is that I cannot walk in heels that are over 3 inches. I will learn. Heel toe, heel toe, heel toe...

A number of my girlfriends own at least one pair of Toms Shoes. I've been wanting a pair of their slip ons for a long time and will finally be getting a pair in the near future. I own a pair of their wrap boots (very comfortable, by the way) that I got a few years ago. Their slip ons will replace my go to Puma ballet flats.

Heeled leather boots - done. Casual shoes - done. Go to work shoes - done. Flat riding boots - done. Now if only I could find those motorcycle boots...