Products featured in this post were provided to me in exchange for a blog post. All opinions are my own. Please visit my disclosure page for more information.
One thing you'll see me blog about is breastfeeding friendly style. I am a huge fan of clothing that can be worn while breastfeeding and beyond. When MultiWear shared their Cardimom® Classic convertible sweater with me, I knew I had to try it. I love the idea of a lightweight sweater that could be worn a number of different ways, including during pregnancy and as a nursing cover!
While summer in Texas is hardly sweater weather, most indoor places are so freaking cold thanks to air conditioning going full force. It's almost a given to bring a lightweight jacket or sweater with you, no matter where you go. I decided to wear my Cardimom® to a yoga class and it made the perfect cover up. With an athletic tank top paired underneath, I was ready to deal with the crazy temperature shift.
The Cardimom® can also easily transition to a cardigan, making it perfect for work. You can actually wear this top a number of different ways! It can even be used as an infant car seat cover or shopping cart cover! Head over to Multiwear's website for instructional videos on all the looks.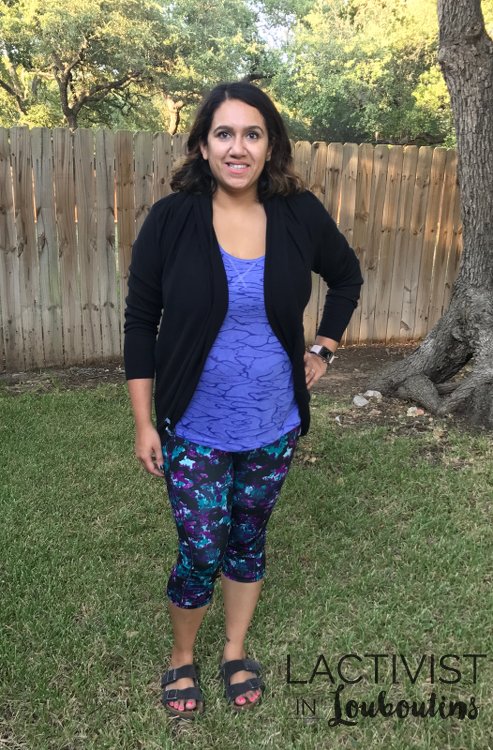 For those who've been following the blog for a while, you know that my toddler weaned himself late last year. Still, I had to check out the nursing cover function of this top. It was wonderfully stretchy and would've been perfect for me to nurse him in public, since he was such a distracted feeder. It would've prevented many games of peek-a-boob! The Cardimom® was wonderfully stretchy and could easily be worn over a baby carrier in a chest-carry to keep you and baby warm. Despite so much elasticity, it maintained its original shape.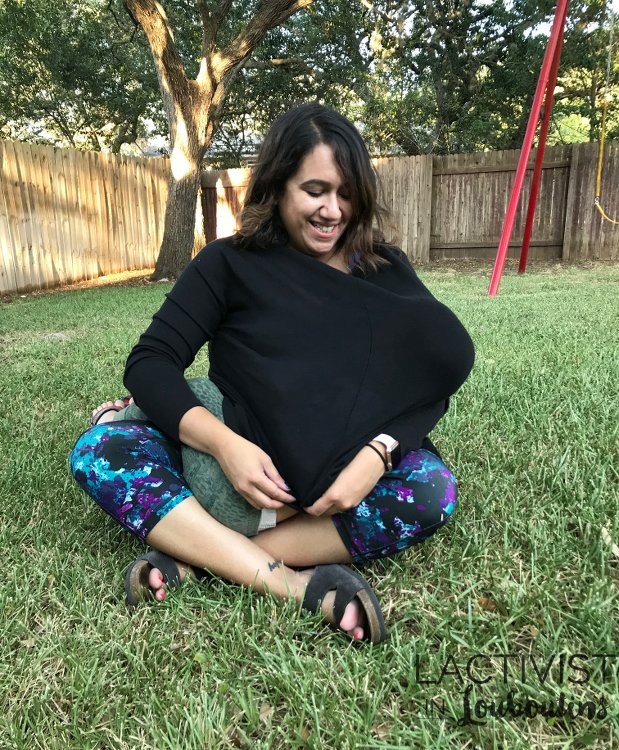 I am really impressed by the Cardimom® and wish I had found out about it sooner! The lightweight material is perfect for even a steamy Texas summer, it's versatile for a number of different looks and uses, and it's available in a number of colors. Not a fan of the full sleeved option? You're in luck - Multiwear recently released a Cardimom® Tank Top and Cardimom® Open Weave Sweater! All of them can be worn through the different seasons of motherhood - from bump to breastfeeding and beyond!